Toyota Car Dealer Near Milford, PA
If you're looking for a reliable dealership to purchase a new or used Toyota or to service your vehicle, then look no further! Halterman's Toyota takes pride in the care we take when serving the Milford community. When you choose us as your trusted Toyota dealer, you will be getting the best customer service, the fairest prices, and the most professional service around. Contact us today to get started!

About Milford, PA
Milford, PA is a quant little borough located in Pike County along the Delaware River. With many of its buildings being part of the Milford Historic District, history abounds when you visit Milford. Some main points of interest in Milford include the Grey Towers National Historical Site, Yale School of Forestry and Forester's Hall, Hotel Fauchere and Annex, and the Metz Ice Plant.
There are many activities to do in Milford. Start with a visit to the Delaware Water Gap National Recreation Area and see the tallest waterfall in PA, Raymondskill Falls. After that, visit the Columns Museum that features local and national treasures. Finally, in June, visit the Milford Music Festival and in October, visit the Black Bear Film Festival to get your art fix.
In order to experience all of these fun and exciting places, you need to have a reliable vehicle. Where better to purchase a new or certified pre-owned Toyota or have your current Toyota serviced than Halterman's Toyota. Not a Toyota owner? No problem, stop by Halterman's Toyota to see how they can get you into the vehicle of your dreams.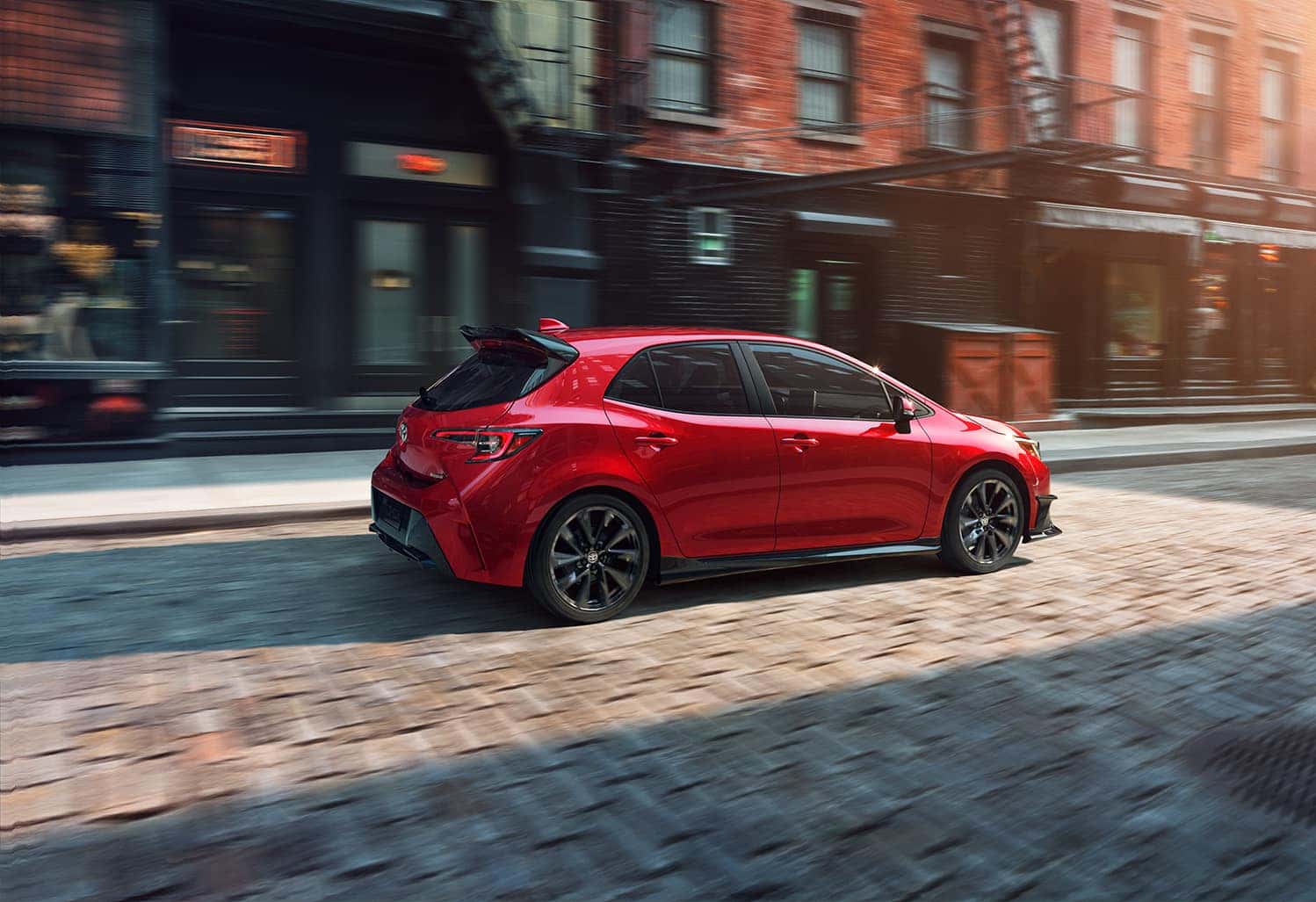 New & Certified Pre-Owned Toyota Inventory
near Milford, PA
We have the best selection of brand new Toyota cars, trucks, and SUVs at our Halterman's Toyota showroom. Come on in and see for yourself, or browse our inventory online at your leisure.
We also have a quality selection of affordable used and Certified Pre-Owned vehicles that you can trust to run like new, long after you buy. Our team loves to find the perfect vehicle for our customer's lifestyle and budget. Give us a call today and let's chat about the best options for you!
Toyota Financing near Milford, PA
The finance professionals at Halterman's Toyota make it their job to keep the car buying process as stress-free and easy as possible. They are experts at what they do and ensure every customer is comfortable with the loan or lease they decide on. We have a secure online credit application that allows you to get pre-approved by our lenders from the comfort of your own home! We are here for you every step of the way, so please reach out if you have questions or need some guidance on the next step.
Toyota Parts & Service Center near Milford, PA
The team at Halterman's Toyota Service Center are experts in automotive maintenance and repair. They have been factory-trained and have years of experience working on Toyotas, so you can be confident that every time you bring your vehicle in, the problem will be diagnosed quickly and fixed efficiently. We also provide certified Toyota parts so you can maintain your vehicle and keep it running at a factory-made level. Schedule a service appointment or order parts online today!