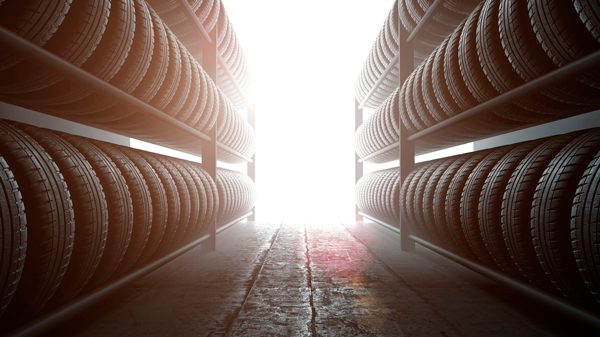 Tire Center in East Stroudsburg, PA
The quality of your tires directly impacts your vehicle's handling, fuel efficiency, and safety, so it's important to keep track of their wear and tear. Even though tires are made to last a long time, they will eventually wear out and become unsafe to drive on. At our service center, we know that tires should be replaced before they become a driving hazard, so we encourage you to bring them in for an inspection if you feel that their best days are behind them.
At Halterman's Toyota, our staff of experienced automotive professionals will thoroughly examine your tires to determine if they need to be replaced or if they're still good to go. Because your time and business are important to us, we will do everything possible to deliver our services as quickly and efficiently as possible, and we'll always do so for a reasonable price. While you're at our service center, remember to ask about our parts specials to save even more on your new tires.
Our factory-trained technicians know not that just any tire is suitable for every vehicle, and they can help you find the right tires for your specific Toyota model. If an inspection shows that new tires are necessary, they'll identify the best tires and price from a range of trusted brands. If it turns out that you don't need new tires yet, you can trust us to never try to upsell any unnecessary products.
Affordable New Tires in East Stroudsburg, PA
While there are many conditions that can necessitate the replacement of your tires, normal wear and tear are the most common factors. If you suspect that your tires may be worn out, you can try a quick test at home. Simply insert a penny head-down into the grooves of your tire tread. If you can see the top of Abraham's Lincoln's head above the treads, that tire is ready to be replaced.
Whenever you need new tires, you are welcome to come to our dealership for unparalleled service and unbeatable prices. Our service center operates Monday through Saturday, starting at 8 a.m. You're always welcome to schedule your appointment online, and you'll find us conveniently located at 1741 Paradise Trail, Route 447, East Stroudsburg, Pennsylvania 18301.
Schedule Your Service at Halterman's Toyota
Whenever you need new tires, replacement parts, an oil change, or any other form of automotive service, you can count on the skilled team here at Halterman's Toyota. We are standing by to handle all your automotive needs here at our East Stroudsburg service center, and we'll get you back on the road in a timely, affordable manner.